Most roads will be as decent as you see in this picture
Some parts of the roads are rough and very dusty, however. Keep your speed down to avoid damage to your ML.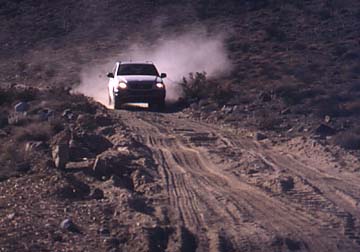 Some stretches are very rocky. Please read the section on proper technique.
Nothing beats a relaxing break with new friends.