Stovepipe Wells breakfast starts at 7.00 am

Plan is, to leave 8.00 am sharp, we have a very full day ahead of us.

The first 40 miles will be on pavement. After a brief stop at Ubehebe Crater a long dusty dirt road will take us north.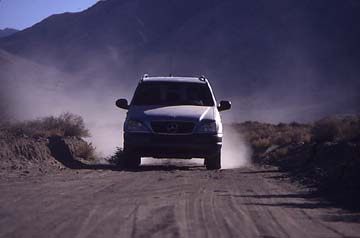 Stop at Eureka Sand dunes. They are the highest sand dunes in the Western Hemisphere. Behind the dunes we will enter Dedeckera Canyon with a very challenging entry. A beautiful drive will take us to Saline Hot Springs.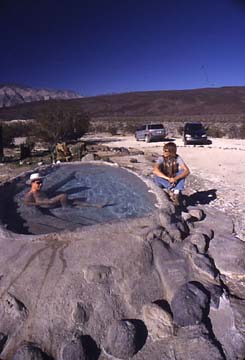 The dirt road through Saline Valley takes us to Lippencott Mine Road.
Lippencott Mine Road, a beautiful challenge for all four wheel drive vehicles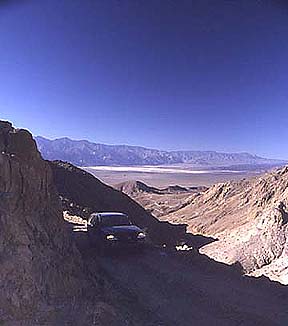 The Racetrack has a stunning new display of "moving rocks". We'll get there in the afternoon with good light for photos. Some indicate rather bizarre movement: long straight shots for 50 yards or more followed by immediate returns. Everybody can witness the evidence of the moving rocks, however, nobody has ever actually seen them moving.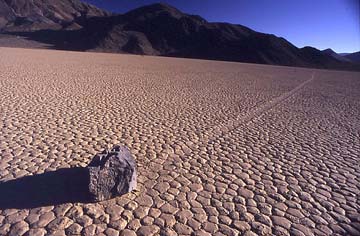 It will be dark by the time we'll get back to the highway.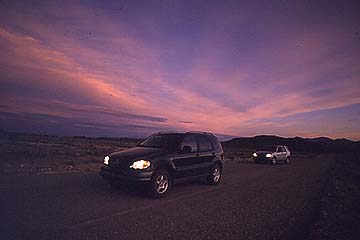 ,
Plan is to take HWY 190 via Olancha back to Los Angeles.