Beetle Genes in ML320?

In February 1996 the respected Austrian magazine auto revue published an article about the AAV concept car.
The author praised the AAV's visionary lines.
He claimed the longer he stared at it the more it looked like a VW Beetle.
A Beetle with a backpack, he wrote.

Who would have thought that Ferdinand Porsche's ingenious design of the VW Beetle
could be found in the gene pool of the Mercedes-Benz M-Class?

Do you see the ML320 shape in the image below? Well, I do.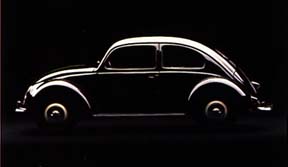 Click on image to check it out!






drive me home
Copyright © 1997-2008 Harald Pietschmann. All rights reserved.