Mercedes-Benz Gelaendewagen 461 / 463 series
G-Class Owners Manual and Operating Instructions


Are you looking for a 460 series owners manual ?

Lost your original factory owners manual? Is your manual unreadable due to too many dirty fingerprints? Bought a used Mercedes-Benz Gelaendewagen and the owners manual is missing? Need a backup copy to keep your original in collectible condition?

Here is the solution:

The Mercedes-Benz Gelaendewagen owners manual and operating instructions is a high resolution pdf version (example of a 1990 owners manual) of the original factory print manual.


463series G320, G500, G55, G55K, G270 CDI, G400 CDI (includes separate owners manuals for model years 2002, 2003, 2004 and 2005)
.

only $ 54.95
pdf download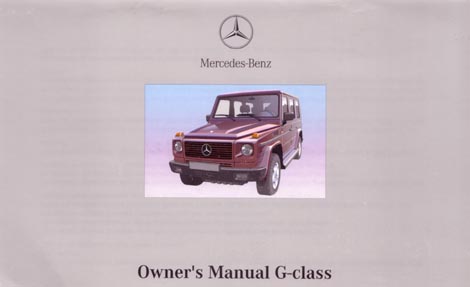 463series G320, G300DT, G500, (1996 and later - 446 pages)
includes separate Convertible manual
includes separate headlight control manual
example

only $ 54.95
pdf dowload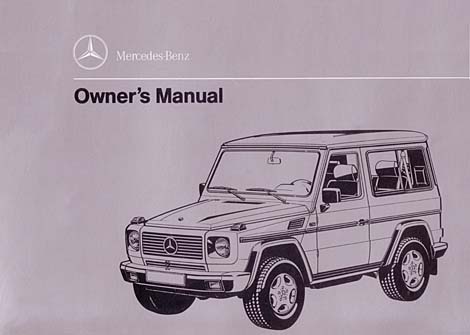 463series G320 (I-6), G350 DT (1994 and later - 149 pages)
includes separate Convertible manual
includes separate headlight control manual
includes manuals for Webasto heater and timer
only $ 54.95
pdf download


463series 500GE (1993 - 111 pages)
includes separate headlight control manual
includes manuals for Webasto heater and timer
only $ 54.95
pdf download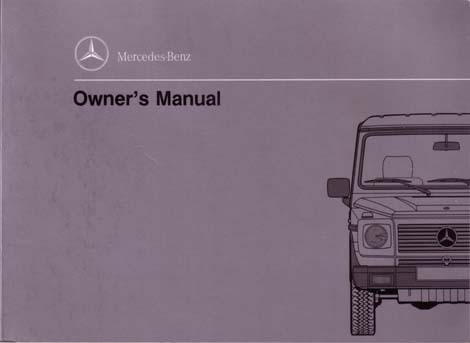 463series 230GE, 300GE, 250GD, 300GD (1990 and later - 129 pages)
example
includes Convertible manual
includes separate headlight control manual
includes manuals for Webasto heater and timer
only $ 54.95
pdf download

Many Mercedes-Benz 463 Gelaendewagen Repair Manuals are available as well